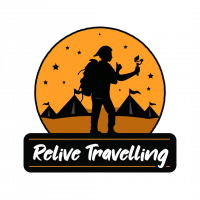 Asheesh Gupta
Founder of Relive Travelling
Known for its colorful festivals and holy sites, Thrissur is a beautiful city in the south - Indian state of Kerala. The city of Thrissur is also call...
The most breathtaking waterfall in India without any doubt is the Dudhsagar Falls. Dudhsagar which means ' Sea of Milk ', is a four-tiered waterfall l...
About Personal FinancePersonal finance is a term used when a person is able to manage their money by both the ways of saving the money and investing a...