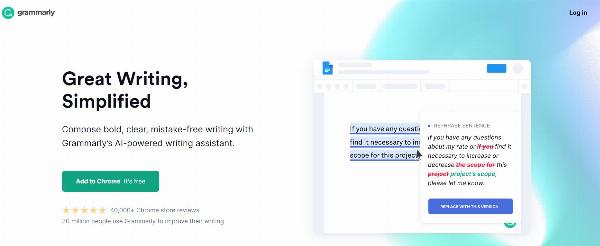 Grammarly Review 2021: Pros, Cons, and Best Features for Writing
Writing is not just creating a sequence of words. The sentence composition, appropriate placement of words, spellings, correct grammar are extremely important to be able to convey the intended message. Even, usage of punctuation marks can make or break all the hard work. Hence, good grammar should be of high priority for writers.
a. What is Grammarly?
Grammarly is a free Al-based tool that helps in writing clear and mistake free content. The written content can be for blogging, writing e-mails, creating social media posts, photo captions or any other purpose.
This is the most popular grammar checker tool and its extension is available for all browsers Chrome, Firefox and Opera. It checks spelling and grammar mistake in your writing editor itself. Its icon is shown in the bottom right side in the editor, you can click on it to know how many and where there are mistakes.
b. How does Grammarly works?
Grammarly comes with its own software, after installing it, it works in your entire device. To download Grammarly's software, first you have to go to the official website of Grammarly.com, then download it by clicking on Download for Windows.
First you have to install Grammarly tool in your device and then create your account for it. With the help of Facebook and Gmail, you can create an account for it absolutely free. Grammarly will be integrated into a computer's browser or to the keyboard of a smartphone through an app or an extension. The tool gets activated whenever something is typed in. picks up any errors and suggests suitable corrections.
c. Grammarly Prices and Plans
There are mainly two plans of Grammarly, one is free and the other is premium. You get to see different features in both the plans. You do not get to see ads in the premium plan, whereas ads are seen in the free one.

The free version of Grammarly helps in making corrections with respect to grammar, spellings and punctuations. Whereas, the premium version helps to improve the content quality by bringing conciseness in the text by eliminating redundant words, improving vocabulary by giving better word choices and enhancing the overall style and tone of the written content by changing its voice and suitable formality level.
You do not have to pay anything to use the free plan, but in premium plans you have different options for which you have to pay.
1. Monthly Plan – $29.95 / Per Month: This is a Monthly Premium Plan in which you have to pay $29.95 every month and for 12 months i.e. 1 year, then you will have to pay a total of $359.4.
2. Quarterly Plan – $59.95 / 3 Months: This is a Quarterly Premium plan in which you have to pay $59.95 for every three months and accordingly you have to pay a total of $239.8 every year.
3. Annual Plan - $319.95 / Per Year: This is an Annual Premium Plan in which you have to pay $319.95 together every year and accordingly you pay $11.66 every month.
c. Pros of using Grammarly
Apart from the support in grammar corrections, let us discuss few other reasons why Grammarly is better compared to its competitors.
1. Smooth usage experience: Apart from the web-based service, this tool is compatible with any operating system from windows to Mac or android to apple or can be integrated into any browser like chrome, Firefox. MS edge or Safari.
2. Enhance tone of the content: You can set parameters like audience, formality, blog purpose (business, casual, academics etc.) and intent of the post with the tool. Based on this, Grammarly suggests changes for your words to sound more proficient and confident.
3. Supports plagiarism detection: This is not an active feature, but the plagiarism button needs to be pressed as you type. Once activated, Grammarly scans the entire text and matches it with other content on the internet and highlights any matches that can be then edited accordingly.
4. Works with language variations: English is spoken and even spelt differently across the world. Grammarly can distinguish these variations and suggest corrections accordingly.
d. Cons of using Grammarly
1. Lags with larger chunks of texts: Users opine that Grammarly is effective only if used actively as and when you write. But, if you plan to run a grammar check towards the end of writing a complete article, then the response of the tool can be extremely slow or sometimes even cause the browser to crash.
2. May fail to get the context: Although the tool will suggest corrections, it may sometimes fail in getting the context of the content in which a particular word is used. So, this might be a let-down if someone is not a seasoned writer and is entirely dependent on the tool for the grammar corrections.
3. Limited to just English language
Related Posts

Comments (3)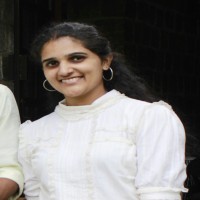 Selected
---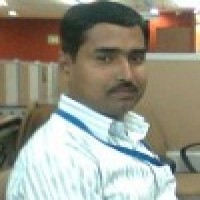 Selected
---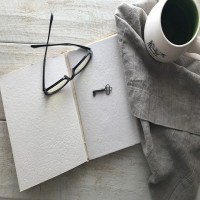 ---