Divi Theme - Ultimate WordPress Theme & Visual Page Builder
Divi theme is currently the number 1 and the most popular theme for WordPress. Let us delve a little more in detail about this theme.
1. What is Divi theme?
Divi theme is a premium WordPress website building product offered by the company called 'Elegant themes that comes as a visual website layout theme and a page builder combo package. It's drag-and-drop visual page builder does not require even a single line of coding. Hence, it is easy to use by anybody.
It offers page layouts for every type of blog niches like fashion, e Commerce, portfolio etc. The themes get updated from time to time and that is great on its responsiveness.
2. Pros of Divi theme
1. Very high level of customization can be achieved up to the finest details with option to modify every grid and layout.
2. Its drag and drop for features and widgets makes website building easy for anyone right up from beginners with zero coding knowledge to professional website developers.
3. It is a multipurpose theme with innovative features to suit all types of websites including personal, corporate, e-commerce etc.
4. Offers very responsive and clean pages with several visual templates for forms, call-to action, galleries, testimonials, etc.
3. Cons of Divi theme
1. It doesn't offer a pop-up builder.
2. The theme isn't compatible with a few plugins.
3. There are so many options with Divi that it is often confusing.
4. The migration from Divi theme to another WordPress theme is not easy.
4. Is the Divi theme slow?
Like we discussed earlier, Divi theme offers a plethora of customization options (features, widgets etc.). Each option comes with a bundle of coding. So, even if you are using only a handful of active features on your site, the inactive options that are inbuilt into the theme have their codes sitting in the background, consuming your server space. Thus, it can often slow down your site's download speed.
5. How much does the Divi theme cost?
Unlike other themes that need to be bought as a standalone product, Divi theme comes with a membership of 'The Elegant themes'. Divi theme is offered alongside 86+ other themes and 3 WordPress plugins with an annual membership cost of $89 or a lifetime membership of $249. One can avail good discounts on memberships and free product giveaways during a Black Friday sale as well.
6. Is the Divi theme good for SEO?
Site performance speed is one of the parameters for on-page SEO. As discussed above, the amount of codes of all features clogs up the site, thus affecting your SEO.
Divi theme review final conclusions: Should you use it?
Our final verdict is: Since one membership can be used to build a limitless number of websites, it is great value for money for website design agencies. Divi theme is a great product if you are someone who is looking for finer level of customization and features and don't mind the cost.

Comments (2)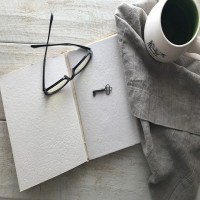 Selected
---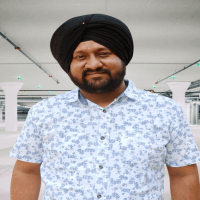 ---