7 Best WordPress Plugins for Every Website [Paid & free] (2021)
With over 55,000 plugins already in the market to suffice almost every need of a blogger to create content and more tools getting added every other day, it is natural to be lost with choices. And there will more confusion if you are a new bee in the blogging world. You will be wondering what all these plugins can do for you or what are the minimum essentials that you need for your site.
Although there is no definite answer to clear that confusion of what are those must have WordPress plugins, we think that every blogger will have a personal list based on individuals' way of creating and convenience preferred to write.
What we can do for you right here is to list out the best and the most popular plugins that are available for WordPress users in 2021. We hope to help you settle your anxiety about choosing the right tools for your website with this list. Well, at least partially!
WPForms is a plugin but works like a form building platform. Along with the basic contact form, forms can be created for a wide range of purposes like surveys & polls, file uploads, applications, payments, donations etc. using WPforms. There are several options of form building plugins available for website creators. But 'WPForms' is one of the most popular tools among the WordPress users.
The jetpack plugin is one of the default plugins offered to all WordPress users that enables the site to become more secure and faster with improved performance. The free version of the tool is available with all plans of WordPress and provides a lot of features. But depending on your business needs you can opt for the paid version as well to avail added security and features.
The 'Akismet Spam Protection' is a free plugin provided by WordPress to check for spams received on a site. It is a plugin provided by default for WordPress users irrespective of their plan and it is highly recommended to keep the plugin active.
'W3 total cache' or W3TC is a plug-in that can help you in improving the SEO of your site in this area. W3TC is also called as the 'ONLY' Web Performance Optimization (WPO) framework by WordPress users. It is believed that the speed performance of your site can increase by almost 10 times after installing the W3TC plugin. So, how does 'W3 total cache' increase the speed of your site?
Yoast-SEO is a WordPress plugin that eases your hassles by taking care of most of the things related to the on-page SEO of your blog. Although the free version of 'Yoast-SEO' is just great, you can benefit with some added features with their premium version as well.
Wordfence Security is a free plugin that is used for enhancing site security with WordPress with multiple features and security configuration options. Since this is a free plugin, it is possible that often users get confused about choosing between Jetpack and Wordfence.
Elementor is a free and open source website builder for WordPress users that offers an endless choice of designs and advanced capabilities. Whether you are a website designer, marketer or a developer, Elementor is a good option for building websites irrespective of the intention of the website.
Comments (1)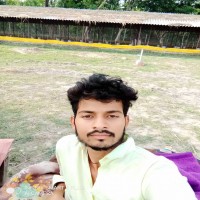 Selected
---